Recently we started our journey towards being represented in Scandinavian market. By teaming up with Flâneri – merchants of exclusive niche and specialty products – PLŪKT teas are now available in Finland and Sweden. Our founder Māra Lieplapa sat down with Flâneri team to discuss the brand's origins and greater vision. Brew a cuppa and enjoy your read!
It is rare to come across a brand that creates a completely new experience: Plükt has done just that for the daily tea ritual with its beautifully designed product packages containing wild herbs from Northern European forests.
– What is the story behind the Plūkt brand, and what makes it special?
The motivation and the team. With more than 20 years of experience in the field of environmental sciences and knowledge of natural biodiversity in Northern Europe, we wanted to create change, innovate, and apply best start-up practices to dispel the conventional stereotypes about the tea industry, and create a unique Nordic tea culture.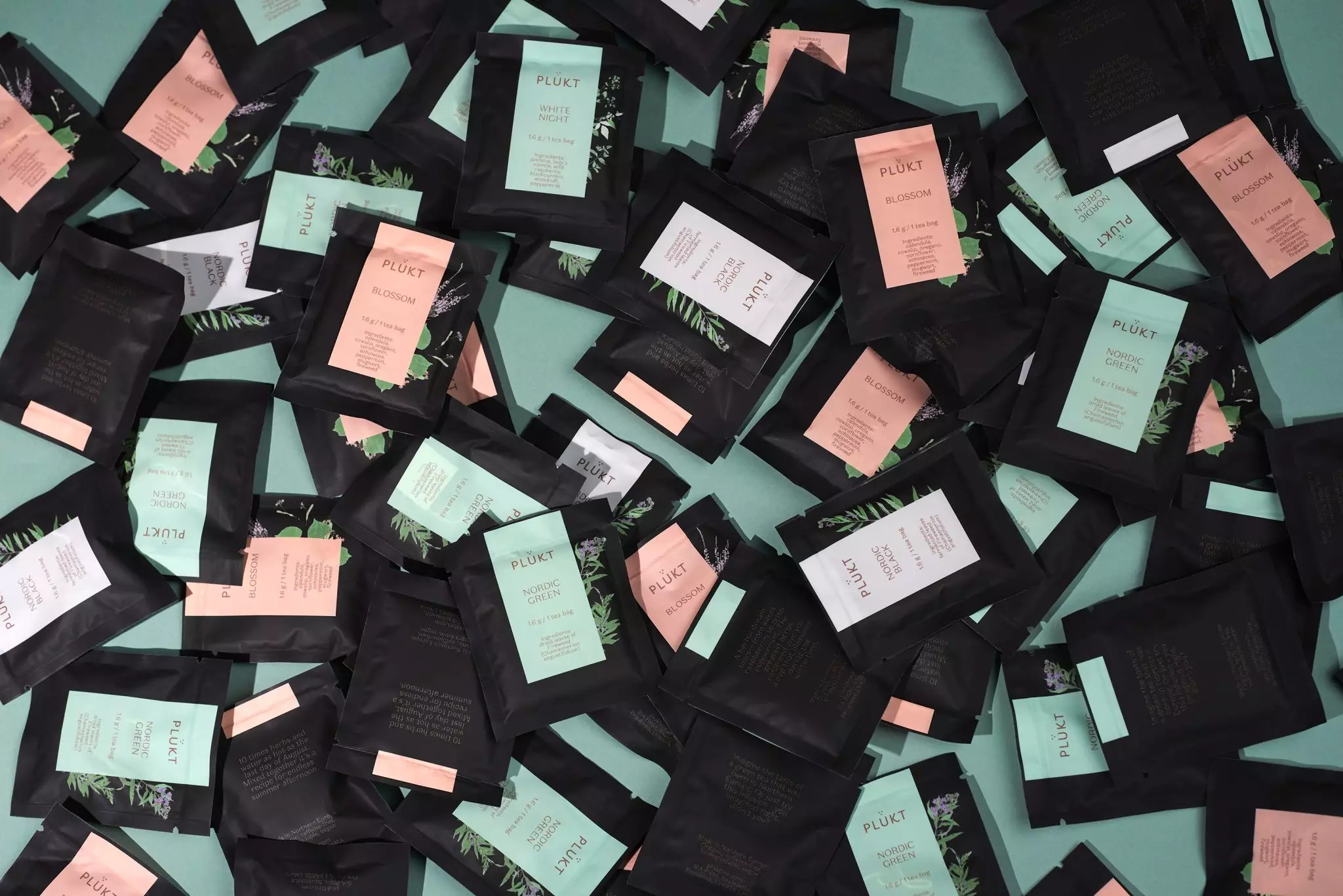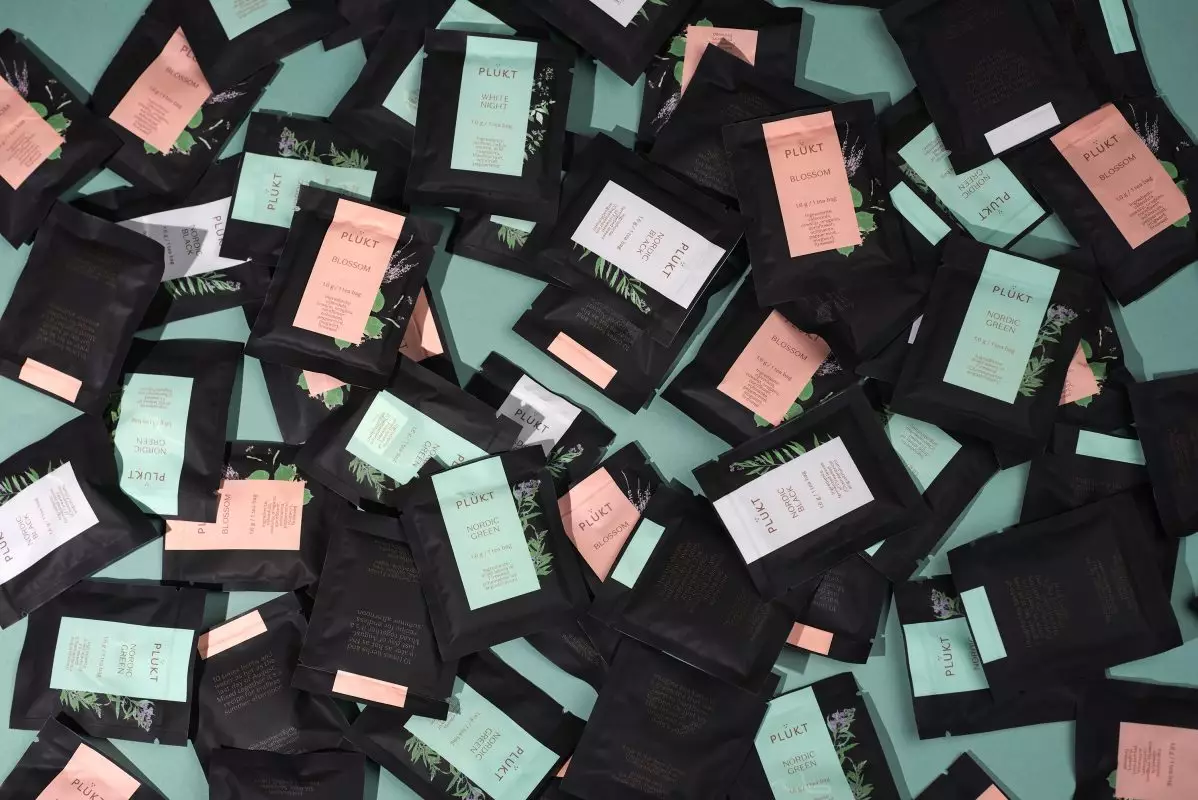 – How is the Plūkt tea sourced, processed, and packaged? And what attributes make the Plūkt production different from others?
All herbs are hand-picked from wildlife certified-organic meadows and forests in Northern Europe. We work with around 20 certified-organic farms and owners of certified-organic fields who collect these herbs. At the same time, it provides additional income and opportunities to locals in rural areas. The herbs are dried by using wind and solar energy, and later packed in sustainably made containers. Our uniqueness is created by paying attention to the smallest of details, and commitment to create mindful products and experiences. That makes Plükt "not just another thing" in the world.
– What kind of packaging materials are used for the teas? What is their advantage over ordinary tea bags?
We are the first brand to present herbal teas packed in plant-based pyramid tea bags which biodegrade within 30-60 days. A mix of different plant starches can be found in the packaging material. It is plastic-free which enables one to enjoy natural tea in a natural way. While that may seem logical, approximately 96% of teacups brewed worldwide contain plastic particles, however.
– What is the story behind the Plūkt product designs and what do they represent?
They represent the great biodiversity of wildlife nature in Northern Europe. Being a real-life herbarium, Plükt introduces people to herbs they might not have ever seen before. Moreover, it also raises awareness about the more than 1300 herbs that can be found in wildlife. We should appreciate and conserve them; this kind of biodiversity is rare nowadays.
– What is Plūkt doing to fulfil its sustainability promises, and what kind of social impact is the brand creating?
To date, we have already served over 1M sustainable and healthy cups of tea. It is important to remember that tea is a daily essential. On average one person consumes 3,5 cups of tea per day. If they use plastic tea bags each time yet expect to have a "healthy" teatime, it is simply ludicrous.
We are, first of all, producing the most sustainable herbal tea out there, and, secondly, raising awareness among consumers. In addition to that, ethics is highly important to us. We encourage family-owned farms, owner of certified-organic fields to join our community and become part of a bigger community while simultaneously drawing more interest to wildlife.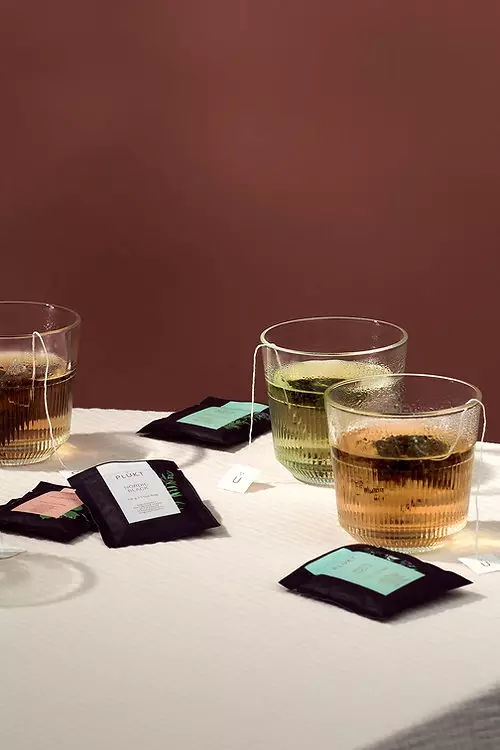 – What is the greater vision of the brand and what does the future look like?
To continue to pioneer the Nordic tea culture and make sure that as many people as possible have the option to choose and access sustainable tea.
Author and owner of the article is Flâneri, access full article here Know some place in Finland and Sweden where PLŪKT products should definitely be represented or served? E-mail us info@plukttea.com or leave a comment below.