It isn't the size of the gift that matters, but the size of the heart that gives it.
Just around the corner is Christmas, with its lights, bells and of course – gifts. Exactly today and the next two months are the right time for choosing gifts for your loved ones. But have you ever wondered, which gift will suit the best for your mother, dear friend or even colleague?
A while back we shared with you an article about gifts and gifting, so in this one you are welcomed to read more about our PLŪKT gift sets, what is inside of them, and what kind of people will be happy to receive one of our gift sets. Are you ready? Let's go!
We will start with NORDIC. This gift set contains our trademark Nordic Black tea and Nordic Green. Both of them are made of fireweed leaves. Nordic Black has been made in the fermentation process, but green tea has been only dried out by sun and wind. These 25 tea-bag teas will be perfect for those who are looking forward to being freshened up, be joyful and absolutely like Nordic wilderness. NORDIC comes in a premium class black box, and its cover heralds – organic teas are for wellness and authentic souls. Of course, we will include a nice herbarium postcard, where we can write a small, handwritten message. Sweet!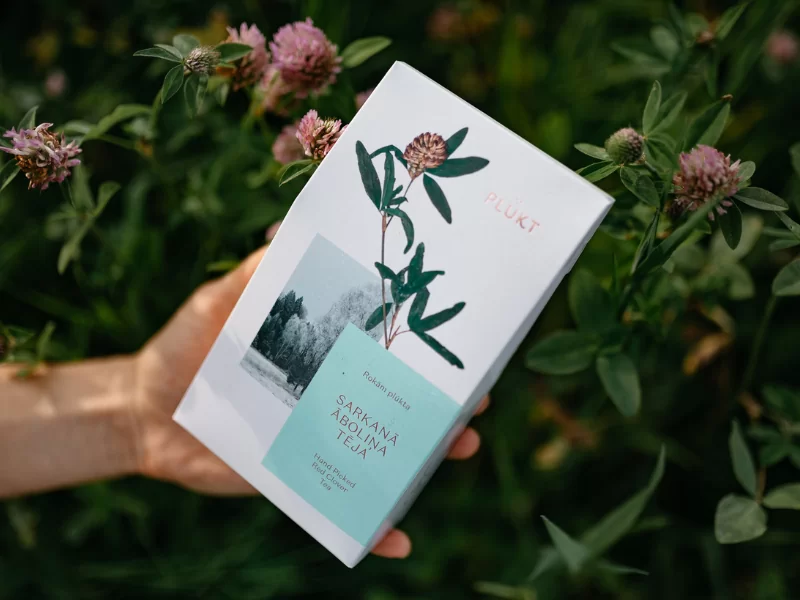 But how about if we offer more? Yes, you read that right. We come forward with a gift set EXPLORE. This one comes in a brown box and contains six loose teas, all of them really aromatic and tasty. It's the perfect one for your friend who is always intrigued, ready to go for adventures, rare to pause his motion. We truly believe your friend will be happy because he will have so much –  Wild Raspberry leaf tea, Jerusalem Artichoke flower tea, Lady Mantle's tea, Oregano tea, Linden tea and last but not least Peppermint tea. No wonder, why is this one called EXPLORE, right? Just imagine how wild your friend's tea-drinking journey will be. Wild raspberry leaf tea – gives some sweetness and thoughts about fairies in woods, Jerusalem artichoke – tastes like nuts, passes some exotic vibe, Lady's Mantle – for Latvian people it definitely reminds about summers with grandmothers in the countryside. Oregano will open eyes at their widest, but Peppermint and Linden are so traditional, that no journey will start without them. So, do you already know who deserves Christmas herbal tea gift set EXPLORE?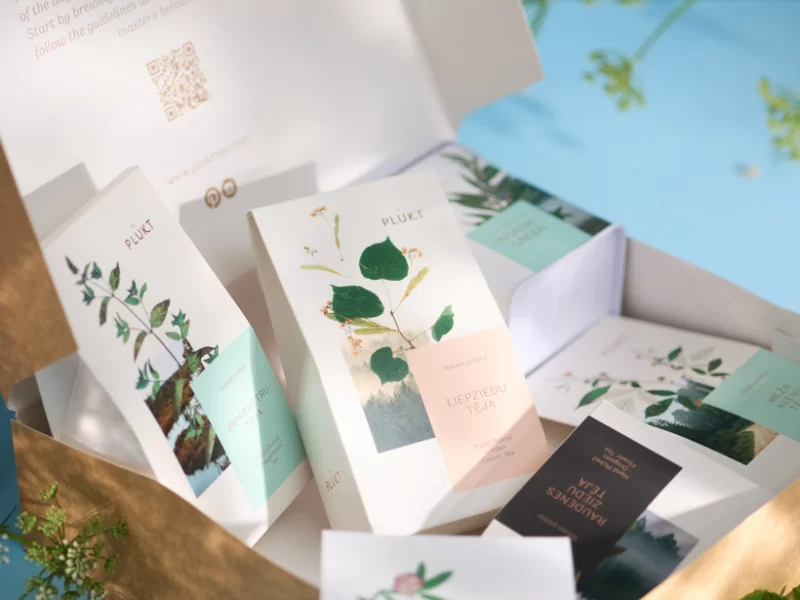 Moving forward. Besides herbal tea gift set NORDIC, we also have Christmas tea selection gift set NORDIC BLENDS. Packed identically, but now White Night and Blossom bagged teas are the ones that go inside of this. White Night is a mix of herbs like Wild Raspberry leaves, jasmine, peppermint, lady's mantle and blackcurrant leaves. This is a perfect blend for your peaceful colleague, who is so calm in passionate situations, who dives deep in his thoughts. White Night won't relieve him from his harmonic character, it will only make him feel peace more. Also Blossom is a perfect blend from energizing flowers of wild Northern meadows and forests – echinacea, calendula, peppermint, fireweed, cornflower, cowslip, and oregano. But it's more energizing, so whoever you give this to, suggest he drink this in the mornings! Cheers!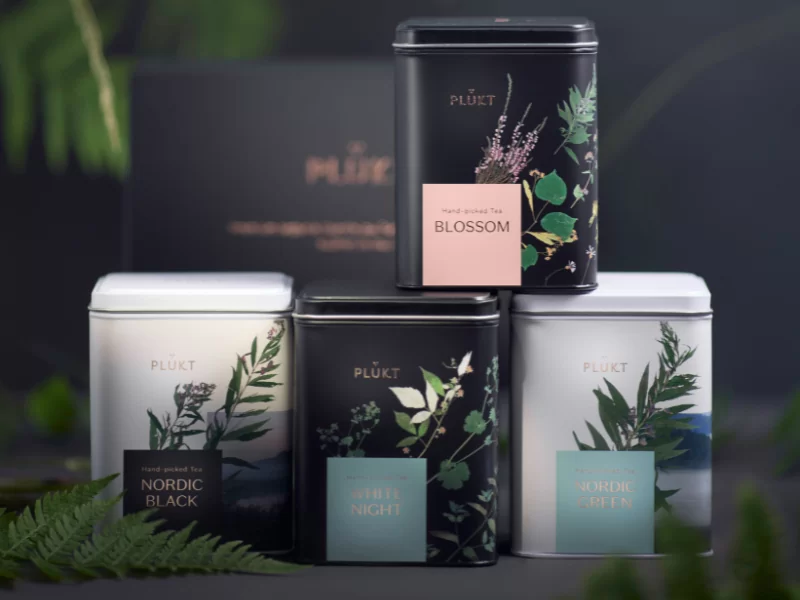 We will end our gift-set list with our favorite – HAVE IT ALL. Along with PLŪKT bestsellers, loose teas – Wild Raspberry leaf tea, Wild Strawberry leaf tea, Linden tea and Peppermint – you can choose which two of four bagged teas you want to add up. We think it's really exclusive, so we've decided to pack it in a snow white box, covering it with a sea blue cover plate. Like other teas, these are organic and caffeine-free too; come in packages that are reusable, the receiver won't be disappointed. And of course – herbarium postcard, where the best greeting or small memory may be written. What to give for some experienced tea-drinkers, who like small details and are kind of perfectionist? We suggest – HAVE IT ALL.
We hope, now after reading this article, you have come to conclusions, drawing parallels between our gift sets and your friends or family members. Believe us, your order won't be a waste. 
Look up these gift sets in our online shop! Let's stay in touch!
Katrina from PLŪKT team